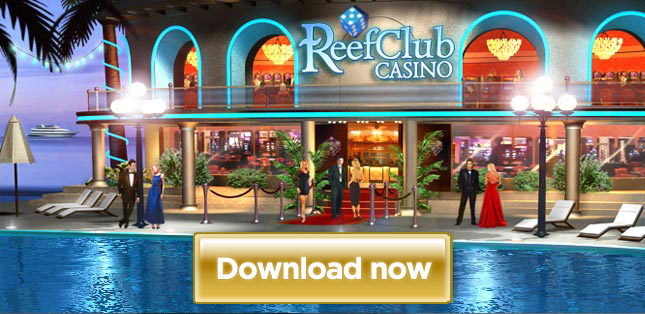 Jackpot Paradise at the Exotic Reef Club Casino
Reef Club Casino merges the very finest online casino software and world-class gaming action in one neatly-packaged gaming bundle. Online players can enjoy a delectable mix of stellar online casino games in a compact and exciting island gaming paradise. The greatest draw card of ReefClub Casino lies in its visually stunning appeal. A star-studded gaming field is complimented by luxury beyond comprehension. Players will enjoy a virtual reality of total-quality gaming, replete with A-grade treatment, superior gaming animation, bigger jackpots and a glut of exciting promotional offers. Reef Club Casino is all about personalized and tailored gaming for the discerning online player.
Reef Club Casino's Virtual Gaming Paradise
Reef Club Casino works hard to reward its players for their patronage. Loads of enticing prizes, promotions and privileges are waiting to be enjoyed. The VIP program showcases some of the finest play/reward benefits with comp points being awarded at every turn. Play your choice of slots, video poker, progressive jackpot games, blackjack, baccarat, craps and others. Variety is the mainstay of this online gaming paradise – your vacation home away from home. As a VIP player at Reef Club Casino, you'll be lavishly treated to exclusive offers, superior service and much more. Make the switch to the champions' gaming haven today.